Dear anyone who misses The O.C., people who justify buying $400 worth of goods in addition to your initial $5 purchase at target, and Ronda Rousey:
Wow. November.
The time these days does appear to be flying. And oh my god was fall not awesome?! What with the seventy degree days and all those wonderful football injuries that fucked you over on your fantasy leagues?
It could be worse! You could be me! I just spent the last four months going to weddings.
Let that sink in. August to November. Seven weddings.
And when I say I went to seven weddings what I mean is collectively, I was blessed to sit at, and take in seven individually different celebrations of love for people that I love, people that I know cordially, and people I also found myself asking, "who the fucks wedding am I at right now?" for.
And I don't know maybe it's me, or like maybe it's the way my mind works but I totally saw myself married by now. I'm 27, but I feel 43, and the time that I have been alive, I think might be greater than the time I have left.
It sounds fucked up when I read it but these are the thoughts I had sitting around and watching people celebrate their confirmed dedication to each other for the rest of their lives.
THE REST OF YOUR LIVES.
Guys. Do you know what it's like to sit and watch people get married seven times in four months?
It's exaugsting.
It's nauseating.
Not for the married couples. For me.
And no before you all get angry and say things like "Well fuck Alex that asshole should have stayed home he's not even that great, why did we even waste money on him to sit at a table and eat our caterers food." No stop that's not what I mean.
And don't kid yourself, even if you didn't invite me I would have shown up, because I don't understand boundaries.
I didn't mean it like that though. I'm eternally grateful that you all invited me to be part of your special days. So I could sit. And watch. And think.
Wait.
No I don't want to think.
Is this open bar? I'm not drinking?
Shit.
Fuck.
So I think my life dilemma right now is that you guys figured your shit out before me. And maybe I'm a little jealous? I mean I'm happy for you guys it's truly great that you all are in love and this all went swimmingly but now I'm entering the holidays and all I can think about is, should I have gotten a diamond ring instead of that bowflex machine? Have I been taking the right steps in life while I sit idly by and watch all my friends and all of my significant others friends tie the knot? And all of the "I'm sorry you're a distant cousin to who and you're marrying that guy who I will likely never see again but he's a Giants fan so kinda win win?" get hitched?
I'm still riding public transportation and I still get butt hurt when the McDonald's drive through people get my order wrong! I'm not an adult I can't function outside of my domicile where my three cats keep watch over my emotions and I can sob into calico fur pillows and pretend the smell of dog is like that of the honeysuckle and bliss I assume all you married couples constantly detect indefinitely five minutes after you say "I do".
Marriage is terrifying! I got a smattering of ceremonies that ranged from "hey you down?" to forty five minutes of bible scripture and just shy of a Grey's Anatomy season finale emotional roller coaster.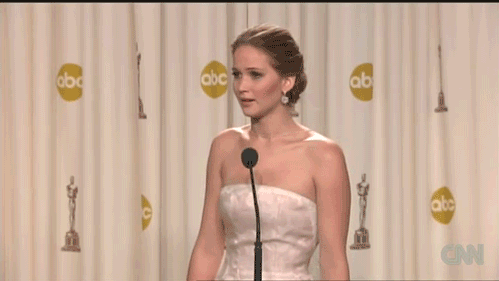 And you're telling me this is all something I have to commit to doing someday?
And going with my better judgment and a survey of my co-workers I have abandoned my original plan to grade each individual wedding and lose friends, and just go with an overall questions, concerns and advice proposal to recap all that I learned about sitting in two churches, four banquet halls, a barn and a field of snow.
1. First and foremost how do you guys decide who sits where?
Like I understand the hierarchy of family first and then non immediate family but then you have to remember where you sat people you don't like who didn't get along with so and so last Christmas and oh god the in laws need to be near the parents but not far from aunt Margery who is off boozing away at the wine bar because you couldn't find a spot for her at the family table so you put her with your roommate from college that had two kids one by a guy she met at a dirt bike convention and a second with your fourth cousin twice removed but now she's single and loving it.
It's just a headache. Why not put cards out and let people pick?
That seems like it would alleviate a lot of problems too especially since people don't like dancing and that way they can just chow down in the corner and spend the rest of the night watching what their friends on Facebook are doing that they aren't.
Also why did you seat me in the background? Do I smell? Were my chiseled features not good enough to make an appearance in the "natural" looking wedding photos?
2. I need a five minute sit down with your caterers!
Your weddings, although glamorous and glitzy gave me just cause to file grievances with the department of health. Do you understand what eating copious amounts of prime rib and dinosaur BBQ does to ones waistline?!
Like who the fuck do you think you are feeding me all this delicious food?
I was a 36 in July! A 36!
Now, I am waiting for thanksgiving to roll around and I have already surpassed my holiday weight gain limit and here I am over in the corner of my future in laws a-frame cabin in Tennessee pouring tears out of my eyes and into a bowl of stuffing and mashed potatoes that I know doesn't need any more salt but fuck it what else are these tears good for?!
And you get to offer buffets to your guests?! Do you know who needs to eat a buffet?! No one that you expect to dance for four hours afterward! I'm honestly not sure how people didn't barf after half of these gatherings. Like if Jason Derulo wasn't enough to get the party going you had to offer me smoked brisket slathered in sweetened pork gravy love atop a pile of puréed cheddar potatoey goodness that has enough roasted garlic in it that nasfuratu would shit himself upon it being plated in front of him?
Dammit no. I want my abs back.
Ok I never had them but still! My restraints in life come from two things, knowing when to stop listening to Justin Bieber in front of women and knowing when you don't NEED to buy that shirt because you have bills to pay this month, and frankly I'm kind of struggling with one of those.
Point is, can we all just pick something light and cheap like Tyson anytizers or like literally anything off the dollar menu of Taco Bell?
My food consumption is an issue. I'm lookin at you Mazzone Catering, with your after dinner and dancing sliders and fries. Knock that shit off. It's too delicious to say no to.
3. Go home ceremony length you're drunk.
There is one smidgeon of a question I had from all the weddings that I want to take note of, and it pertains to the actual ceremony. You know the part where you pledge your undying love to each other before you whip and nae nae your sweaty bodies all over the place like you know culture because the YouTube showed you how!
Is there like a time frame the wedding ceremony itself is supposed to go? Because I feel like as the months passed they just got progressively shorter, like some higher being was looking down and thinking, "God these people aren't gonna make it, just let them get drunk and forget that they haven't been sexually active in months. Let's go pastor Bill, make the upper hand joke and get these two in front of hundreds of people clinking their champagne glasses for the rest of the night".
And a side note. I know it's cute to have an outdoor wedding. But snow. No. Just no. Have a backup. I'm still nursing a knee injury from a pop warner game back when I was fifteen and it doesn't know how to hang below thirty eight degrees.
Time heals all wounds my ass.
4. Please for the sake of me choose your music carefully.
Band or DJ is the quintessential question at hand here and honestly unless you hit the big payload from the lotto or you work at Regeneron I wouldn't bank on booking Bon iver to woo your guests into magical wedded bliss with his sensual voice.
Plus who wants people having sex at their wedding?
No listen, if your DJ has the Macarena, the chicken dance, the cha cha slide or the Cuban snuffle or whatever other jalopey might instruct you how to dance in their playlist, give them the boot! Anyone can see that a DJ who grabs a top twenty playlist off iTunes immediately resorts to the regular charades about ten songs in, they cue the twist! Make them soulja boy! Now quick! Everyone who's married start dancing and I'll just start counting and you'll sit down when we have passed the number of years you have been married.
I don't have the time. Obviously there are some old ass people here and your inability to count by fives is going to take at least a half hour away from time I could be hearing the weekends new hit single! Btw 'unforgettable' by Nat King Cole seems to be the go to song for the guess who has maintained putting up with each other longest game.
And if you go live band, is it appropriate to see if they can switch songs spontaneously and groove their way from back to black into backstreet boys? Like honestly I myself am holding out for Lou Bega to hit me back in regards to performing at my wedding. But if that falls through I can always ask this guy Paul I work with to croon everyone with his hits of the forties.
5. Are your wedding photos sacred?
I am genuinely sorry in advance for any and all mistrust and confusion that I may cause by inserting really awkward faces and messages into any and all of the memories you hoped to preserve on your special day. I fully intend to continue this trend into my own wedding photos if it's any condolence.
I just have this awkward face and all of these glorious moments where your cameras just seem to focus on me. I can only look pretty so much!
Honestly, let me just say this. All of your special days were lovely and I can't imagine what my life would be like if I didn't get to celebrate with you guys. None of you got drunk before the ceremony. None of you needed that extra Xanax to get you down the aisle. And none of you vomited in a bathroom to the best of my knowledge.
You all get an A. You're all Glen CoCo and you all go.
But if someone asks I'm officially wedding-ed out. I hope your love and happiness lasts forever like the profound impact that 'wrecking ball' had on me when it came out.
Until next year. Like October next year. When I have to actually be in a wedding for the first time. As the best man.
And try ever so hard to not fuck that up.
But in case I do, I at least have this blog to share about how it all goes down.
Sincerely,
A guy who is really sorry in advance Kurt and Rachelle's wedding guests.
P.s. Most things are garbage.